Arts & Crafts
Arts & Crafts offers students the opportunity to create based on their individuals talents and interests. Classes have included sewing, flower arranging, woodworking and jewelry making.  New classes are often added based on students' suggestions and to expand on the current program.
Margie Nugent, Arts & Crafts
Studio Art
In Studio Art, students develop their creative skills as artists while broadening their appreciation of the fine arts.  A variety of techniques are explored including drawing, painting, printmaking, collage, media exploration, and sculpture.
Nella Barisic, Studio Art
Student Comments:
Roberta: I like coming to class because I like to meet people.  
Jenny: I learned a lot that I didn't know. My parents didn't ask me to do this; I chose it on my own.  
Margaret: I don't know how good I am, but I like doing it.  
Marty: I like to show my art to other people.  
Jimmy: I feel proud and happy when I see a finished art piece.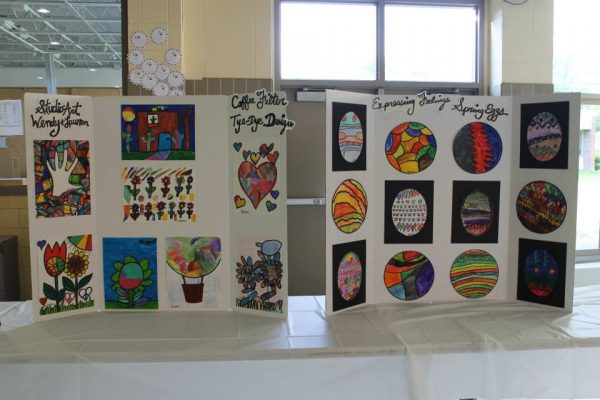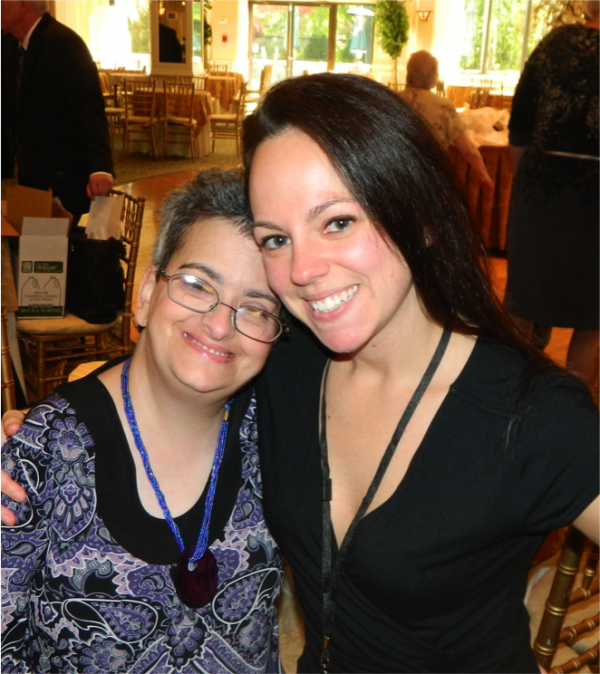 Denyele Urciuoli, Assistant Director of Hidden Treasures
Denyele received her Bachelor of Science in Health Care Management and a minor in Business Administration from Towson University in 2006.  Denyele is the Executive Director of CLC Foundation, Inc and has a Master degree in Public Administration.  As part of the Hidden Treasures team, her favorite part of the program is the end of the year talent show!
Sharon Sinnott, Hidden Treasures Director
Sharon is the new Director of the Hidden Treasures program.  Sharon began her involvement with HT seven years ago when her daughter, who is developmentally disabled, enrolled in classes.  Megan is an enthusiastic student and truly enjoys every minute of the program.  Sharon has worked as a teacher assistant at HT, which included administrative work and designing projects for the Arts and Crafts program.  You may have seen Sharon on stage during our annual show, helping the Musical Drama and Choral programs.  Sharon is looking forward to working with such a rewarding program and having the opportunity to work with such wonderful people.